Top 4 Ways To Secure Your Car 100% of The Time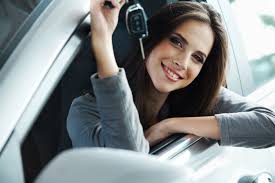 The issue of people securing their cars in El Monte is something that is not taken seriously the way it ought to. However, the truth is that having your car secured is very vital that whenever you ignore it; you are indirectly exposing it to lots of dangers without knowing.
Are you bothered about how to protect your car every now and then? Do you know that this doesn't have to be as hard as you are considering it to be with the right techniques in place? This is what this post will be showing you today. You will be able to discover some of the methods that you can start using to protect your car from being broken into by intruders. These tips are so simple and practical that not all of them require you to hire the services of an Automotive Locksmith.
Consider Where You Park
Have you been parking anywhere you feel like before now? Do you know that this can be very dangerous as valuables in your car are likely to get stolen? From this day try as much as you can to consider where you usually park your car. Even if you are going to be using one of those public car parks; you can still make use of the ones that have cameras installed in them.
Installing Security Alarms
If you want to get the best out of this then it is most recommended that you hire the services of a professional Automotive Locksmith who have a very vast level of experience when it comes to the security of cars.  This can really help you a lot as you will know whenever any unauthorized person is trying to force himself into your car.
Proper Lock Maintenance
This is very important but sometimes people are careless to ignore it. If the lock of your car is bad, it will be better to hire a professional Automotive Locksmith . If you don't do this then you are only making it very easy for intruders to force themselves into your car. Once you notice that your lock is beginning to malfunction, hire an automotive locksmith to have it repaired immediately.
Mind What You Keep In Your Car
If you are the type of person that keeps things in your car in such a way that people can see them from the outside then you may have to control such attitude. This is because there are items that are likely to attract intruders to your car.
If you'd like help with auto locksmith services, feel free to contact us today.